Skytec Plastics have been producing counter screens and displays for many years.
Peter Jones is highly recognised for his expertise in producing and implementing many high end projects, plastic and perspex related.
See some of the Projects Peter has been involved in over the years including the Australian Concept Car.
Peter likes things done well and finished to the clients satisfaction.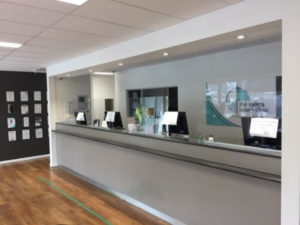 If you have a high quality reception or customer counter / office area and you'd like to append Counter Screens or Reception Screens.
Then you need Peter to assist in overseeing the specification, quoting, design, production, fitting and finish of your counter and reception screens.
Peter's time comes at a slight premium but the quality finish is uncompromised.
To make a time with Peter and this premium service please complete your details and Peter will be in touch personally.