Welcome to Skytec Plastics
At Skytec Plastics we offer a large range of products and services into the Australia market.
For commercial project requirements can assist with design thru to the final product.
Equipped with 2 large vacuum forming machines capable of manufacturing any industrial part, multiple axis and cnc machining equipment and the appropriate ovens bending machinery to be able to cater for all your industrial / commercial requirements.
Our experienced workforce can give you the best advise and help you understand what is achievable.
Skytec Plastics not only offer Vacuum Forming / Thermo Forming services, they also offer a range of other's including:
Skytec Plastics offer a large range of materials and colours that are suitable for the job you need done.
So on your next project or vacuum forming job don't just use anyone, use skytec plastics the experts in moulding.
Skytec Plastics News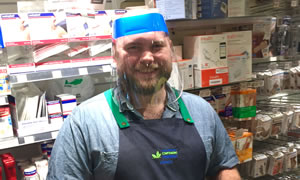 Skytec Face Shields
July 30, 2020
Great to see our Face Shields out in use. The feedback has been terrific. The face shields are light and adjustable for head size and fitting.